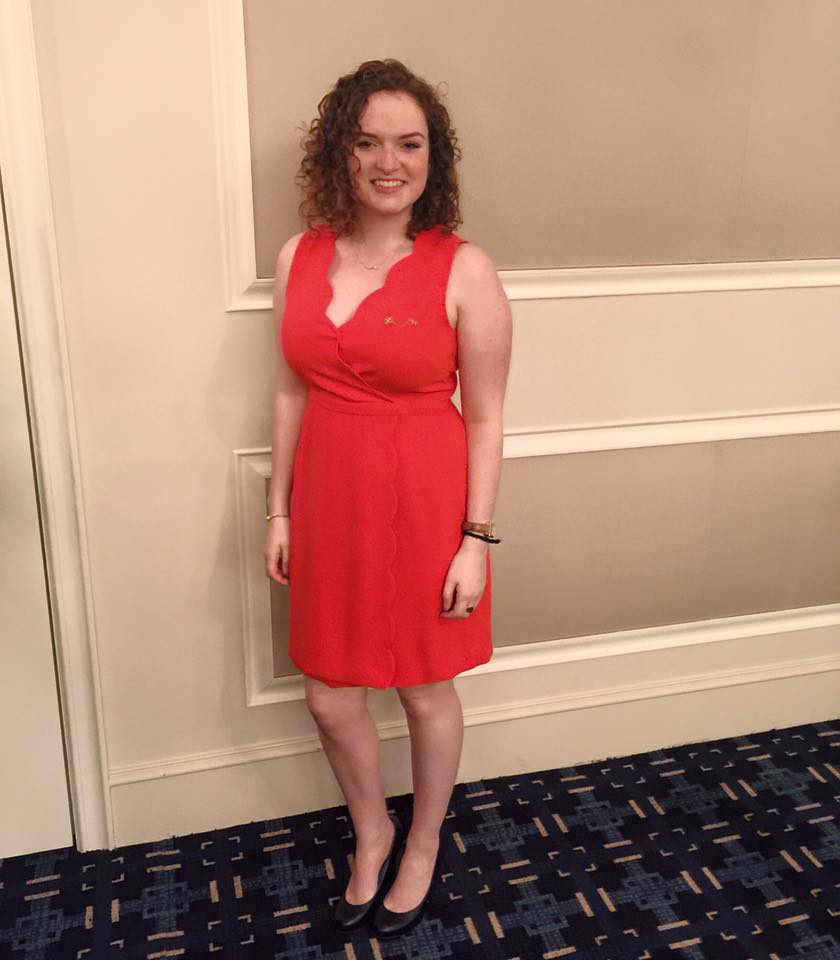 Margaret Russell
Undergraduate Student, B.S. '17
Department of Chemistry and Biochemistry
Worcester Polytechnic Institute
100 Institute Road
Worcester, MA
01609
marussell followed by WPI's…
Maggie researches the surface chemistry of Sb2S3 with infrared spectroscopy, and when the new instrument arrives, he will characterize functionalized Sb2S3 surfaces with x-ray photoelectron spectroscopy. If you think this project sounds interesting and would like to work on a similar MQP, then contact Prof. Grimm to
join now!
What brought you to WPI?
I came to WPI because of the world renown projects program. As a junior I have been able to travel abroad and complete various projects covering a number of different topics. Going into my senior year I am excited to have the opportunity to complete high level research in my field.
What are your research interests?
My research interests include organic synthesis and analytical chemistry. Working hand on in the lab gives you a different perspective on†your work and personally I have found I learn better in a hands on environment.
What will you be doing immediately following your time at WPI?
After graduating from WPI I plan on going to law school and becoming a patent lawyer. I love writing and public speaking so pursuing a career in law I would be able to use my strengths while still staying involved in the field.
What are your long term professional goals?
In the future, I hope to both litigate and write patents.