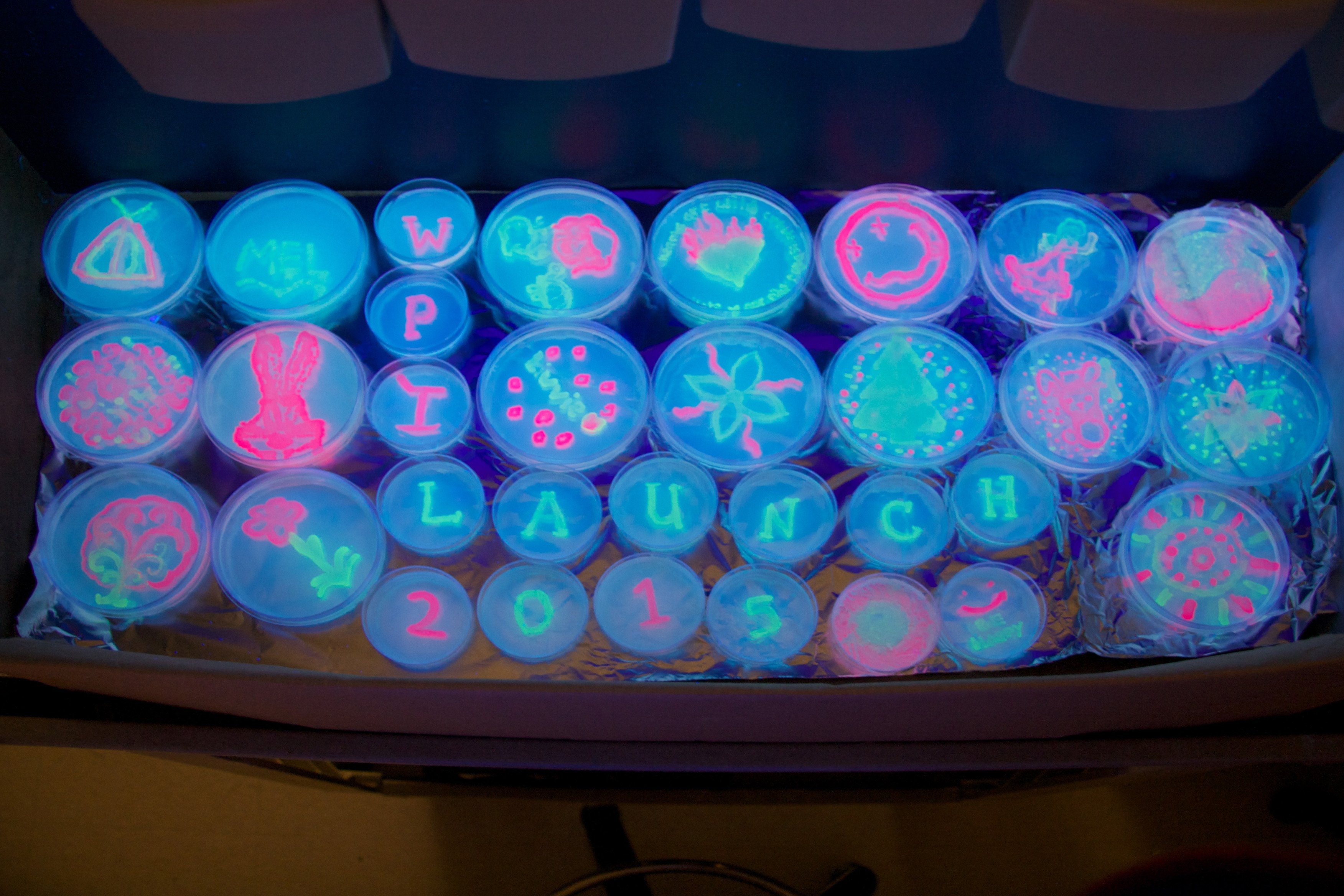 Students in the CBC Launch camp during the summer 2015 grew Escherichia coli that expressed green and red fluorescent protein, and patterned that E. coli in wells of antibiotic media to generate these excellent shapes. What did you do during the summer of 2015?
The Grimmgroup runs the Chemistry and Biochemistry camp in WPI's summer Launch program for rising 9th and 10th grade students.
For details about Launch, you can contact their program office at launch@wpi.edu. For details about the Chemistry and Biochemistry camp, contact Prof. Grimm directly.
We follow a full-day, week-long schedule from 9 AM through 4 PM each day with a lunch at 12:30. The day-to-day breakdown is as follows: