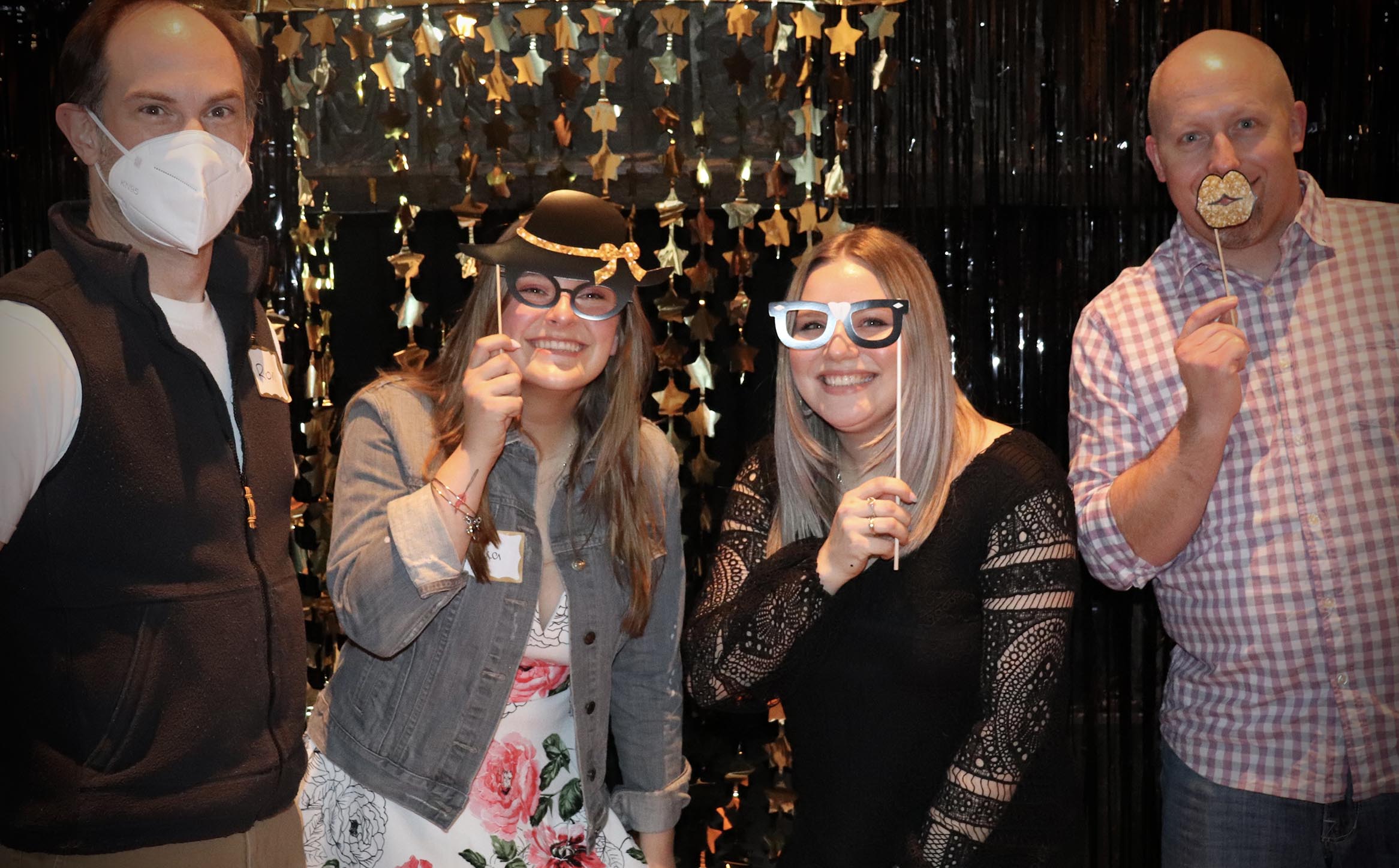 21 April 2022 – End of year celebrations with faculty and graduate students. Pictured: Grimm, Rebecca Gilchrist, Julia Martin, and Roy Stoflet.
---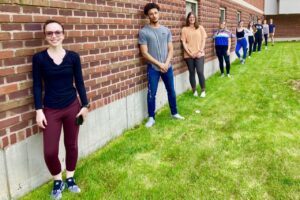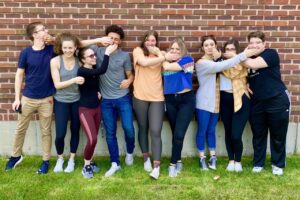 13 August 2021 – Everyone survived summer research! Bottom picture (L-to-R): Ryan Hanna, Bekah Rothacher, Glori Miranda-Mendez, Nate Keyes, Michelle Frasch, Julia Martin, Emma Pellerin, Abby Berube, and Cal Lebak
---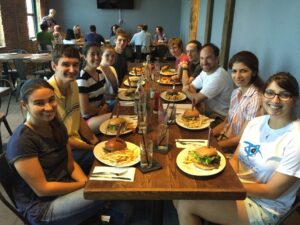 2017 Summer Research. Pictured clockwise from bottom left: Valentina Zapata, Ben Drury, Christine Schondek, Maggie Russell, Ken Zelinski, Curtis Doiron, Alex Carl, Grimm, Roghi Kalan, and Maggie Kuck
---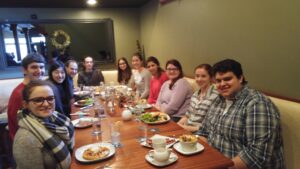 2015 Winter Brunch. Pictured clockwise from bottom left: Maggie Russell, Ben Drury, Weiran (Sasha) Gao, RLG, Alex Carl, Valentina Zapata, Christine Schondek, Roghi Kalan, Jess Taylor, Clare Masucci, and Chuck Wentzell.
---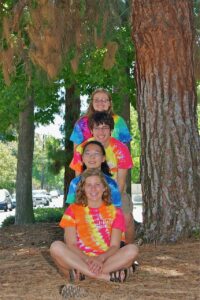 11 July 2014. Summer research at Harvey Mudd College. Pictured (T-to-B): Mikaela Kosich, Joe Sinopoli, Michelle Niu, and Rachel Mow.